TechnoSIP team of highly skilled and versatile professionals with in-depth experience in the latest technologies helped SaaS Startups at various stages bootstrap, pre-seed, seed, Series A, B, C, D to IPO and SMB, Enterprise to have right technology building blocks in place to propel their growth to next stage. We provide a range of web application development services: from simple content website applications to complex enterprise-grade applications.
Our process-oriented solutions help you deliver a quality product to your users and customers:
Expert Insight: You need technology partners that not only have deep insight into your market and domain but also understands end users and customers of your product. Our team of expert always design and develop a product with your end users/customer in mind.
Faster Go to Market: Today's hypercompetitive market demands technology partners with a faster delivery track record. Our Startups and SMB customer's growth in SaaS space speak of our track record of helping them with faster "go-to-market" strategy to stay ahead of competitors.
SaaS applications: In this age of SaaS, you want to partner with technology partners that have been through the journey that you are going through and are time tested. Our founding team members have been in your shoe as the founder of the successful SaaS business. They understand intimately the challenges you face each day to build your SaaS startup.
Next gen technologies: Technology is evolving each day, as a founder of SaaS business you have millions of things to do, it hard to keep track of latest and greatest in technology. Our jobs if to keep track of all the latest and greatest technology evolution. It's our job to understand what is hype vs real, recommend, advise and help you embrace before your competitors do.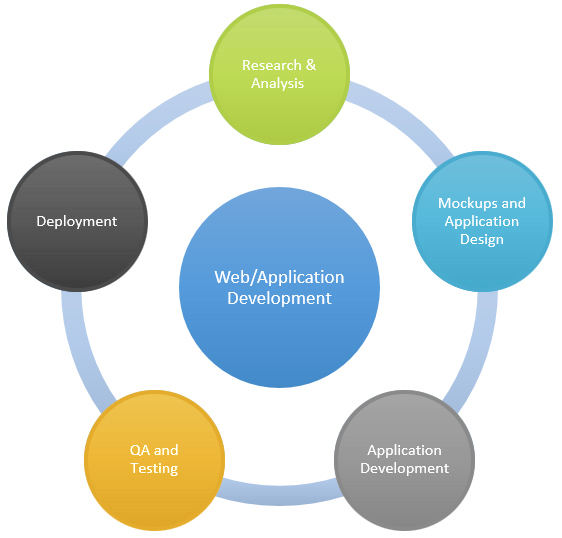 TechnoSIP provides a range of development services for the SaaS Startup, SMB, Enterprise, such as:
Content Management Systems
Analytical Dasdboards
KPI reports for executive team
Various on-demand reports
Application Admin Portal
Corporate Portal
DevOps portal
SaaS Integration Portal
User Management Portal
TechnoSIP Review on Web App Development
Our team of experts is equally versatile in Client-side Coding as much as Server-side Scripting. Our web application development helps implement software that can be accessed with a platform-independent web-browser as your single interface. TechnoSIP caters to both B2B and B2C customers through solutions that encompass Internet and Intranet across technologies and industries. TechnoSIP reviews client requirement extensively to provide quality on time deliverables.
Got an Idea to Discuss... lets talk