Go-To Digital Solution Partner for Custom App, Web & Product Development, and Cloud Solutions.
We help you solve unique business challenges related to app development to accelerate growth.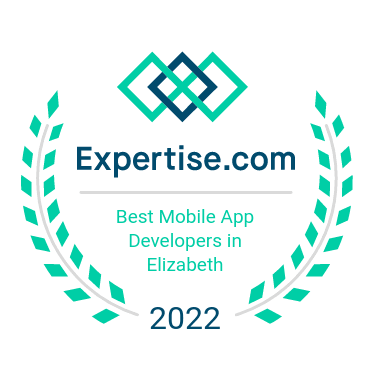 SUCCESS STORIES
Why Our Clients Love Us
Mike Hurrell
Creative Director, Hare Brained Solutions
I've been doing this for a long time, working with many different companies. In my experience, development agencies will only do what is required of them, without providing any kind of input. I've found that, if I didn't spell something out in the most minute of terms, the team simply won't do it correctly. Technosip offered us a project manager who has worked with us throughout the process. He was able to provide insight into what we were trying to do, actually stopping us along the way and coming up with alternative approaches. Technosip's team was very intuitive with regards to more ambiguous instructions. If we forgot to include something, they let us know about it. We can't always think of everything, so Technosip was a great help.
Anton Parsons
Director, IFAVR PTY LTD
I needed help with development. The app had to be responsive, multi-platform, and location-aware. As a startup, I wanted to work with an established app development company who could guide me through the complete process, from conceptualization to a successful launch.I found Technosip professional and trustworthy, with a genuine concern for the success of the mobile applications that they develop.Technosip took the time to do more than what was asked of them and everyone we talked to was knowledgeable. Technosip provided an excellent service in managing the app development. Technosip provided valuable advice and assistance on the app design and features. They were instrumental in launching and marketing the app as well. I am happy with the product I received. I am happy that the product was delivered on time and at the price quoted.
Tom Kobelt
Travel Industry
Technosip is a valuable business partner and a key asset to our organization. In addition to a wide range of technical skills, Technosip team lead by Kartik also brings business savvy, creativity and a seasoned professional perspective. I've worked with him & his team for more than a year and am constantly amazed at his can-do attitude and resourcefulness. He & his team started out as a technical solution provider, but now I regard them as integral to my business for all our technology needs and strategic advise.
Director of Business Development
Hospitality Company
We needed a mobile app solution for the hospitality industry. It was a B2B app that would optimize operations and provide seamless guest services. The technology should address the needs of the end users we were targeting. We were looking for technology partners that could understand our requirements in depth. Tehcnosip was referred by a member of a meetup group that I attend on a regular basis. We shortlisted 5 service providers. Ultimately, we decided to go with Tehcnosip because of their experience and knowledge. We had a concern regarding the risk of project execution and cost overrun. They addressed both concerns, which helped us make the decision to move forward with them. They were very honest and straightforward during our meeting and through project execution and deliveries. Tehcnosip's team is highly creative and can always come up with better ways of doing things. They accept challenges and push boundaries to provide the best services. They also have very effective and efficient project management and communication processes.
OUR CLIENTS
Few of our clients
Trusted for 10+ years by world's leading companies of all sizes (Startups, SMB and Enterprises).
Moving from Monolith to Microservices Infrastructure
Moving from Monolith to Microservices Infrastructure. Click to Read more.
NetSuite Google Map Integration Case Study
This is a NetSuite Google Map Integration Case Study. Click to read more.
NetSuite Accounting Software Integration with Salesforce CRM
Need-based and result-driven NetSuite Accounting software integration.
OUR TECHNOLOGIES
What We Offer
Leverage our top-notch industry expertise to propel further and stay ahead of the competition.
AREAS WHAT WE SERVE
Industry Expertise
and Best Practices
Empowering businesses with innovative IT Solutions and Services.